As a first-time founder you might not be born as a legal expert. In addition to your founding idea, getting to know the legal basics when talking to investors is paramount to secure the funding of investors and avoid pitfalls for later founding rounds even in the early stage. This blog post summarizes a recent term sheet negotiation workshop with the business law firm Friedrich Graf von Westphalen for first-time founders.
What is a term sheet and what do founders need to have in mind when negotiating with investors?
A term sheet defines the interests and significant conditions of existing investors/founders and new investors. Normally, it is a (non-binding) document that is the foundation for the contract between the parties.
What are common elements of such a term sheet?
How much money will be invested into the startup
How many shares receives the investor in exchange
What is the valuation of the startup "post-money"
What special rights shall be awarded to the investor
Terms you should know
The goal of every founder is the growth of his startup and an ever-increasing valuation of the company. But even if the founders are convinced of the growth, the investor will want to protect himself / his investment in case of a decreasing valuation (down-round).
Thus, a critical term for founders and early-stage investors is to define the down-round protection – so what happens with the shares when the value of the company in the first investment round decreases over the next rounds and dilution of shares would be the result? Here different methods such as the Weighted-Average Methods or the Full-Ratchet Method can apply.
Furthermore, in the group of shareholders minority rights and veto rights should be defined and clarify what decision can be taken by whom. In this respect, the founders and the investor often have different interests: While the founders don't want to give up more than 25% of their shares, the investor will request at least 25.1% or certain blocking rights to ensure his influence on the startup's decision-making process.
Vesting periods define how long a founder needs to be working for his company to receive (or, in actuality, to "keep") his shares. An earlier termination, i.e. before expiry of the vesting period, is normally defined with good leaver and bad leaver conditions and severance pays.
Pre-emptive rights define how existing shareholders can sell their shares. In connection with the sale of shares, drag-along and tag-along clauses are also frequently discussed. While drag-along clauses oblige the minority shareholder to sell its shares, tag-along clauses require the majority shareholder to allow the minority shareholder to participate in the sale. Both drag and tag-along mechanisms allow minority shareholders to receive the same price and terms as any other seller in the event of a share sale.
As a startup you should also be careful with regard to the fundamental and business-related guarantees that the investor will request, as e.g.
Proper founding of the company
Complete contribution of share capital
No lock-up period for shares to be sold
IP Rights are with the start-up
Market entry is not against third-party rights (patents, trademarks, copyrights)
Limitations and Liabilities: Reduce your risks
A further component of term sheets are limitations of liabilities to reduce the risk of the founders.
Ideally, you can get your IP protected with an early non-disclosure agreement but not all investors are willing to take this administrative overhead for this. You should also have an eye on the applicable law (should be where your company is based) and place of jurisdiction for example when negotiating with foreign investors.
Lastly, you can define exclusivity with the investor for a certain time (in this context, the investor will often request a contractual penalty if you talk to other investors during this time), duration of the agreement and next steps with a time plan and due diligence.
Here are 6 tips for your negotiation with investors (not just for startups):
Develop a strategy and define in which direction you want the discussion to go.
Assign in your team who should play which role (e.g. good cop/bad cop) and define which concessions you are willing to make.
Do ut des – don't accept a condition without a concession in return.
Start with the easy to negotiate terms to get a common ground and aim for your maximum demand.
Find alternatives for non-negotiable terms the other party is not willing to accept. Use breaks and other authorities' approvals to unlock such situations.
Pay attention to body language and use your own body language to underline your position towards a condition.
Negotiating with investors needs time and experience but once you start defining your standpoint and getting the right advisors you will reach your goals successfully. There is no one-size-fits-all approach and each constellation between startups and investors should be assessed individually.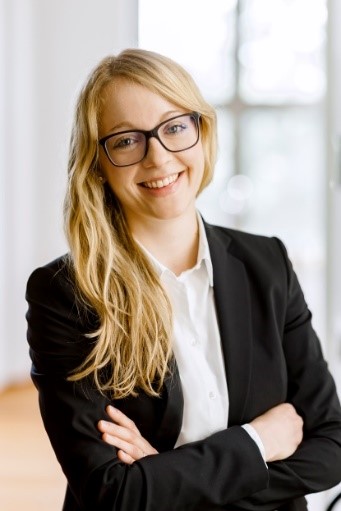 Friedrich Graf von Westphalen & Partner mbB (FGvW) is German law firm with offices in Freiburg, Frankfurt, Cologne and Berlin. With more than 100 lawyers FGvW advises with passion and commitment, competence and experience, creativity and good ideas. FGvW has expertise in all areas of corporate and commercial law and is able to provide legal advice with a full-service approach. We believe in the merits of a transparent and reasonable cost vs. performance ratio, which is equally appreciated by startups, small and medium-sized enterprises, and large international corporations. We speak many languages and maintain a reliable network of firms all over the world.
FGvW was awarded "Law Firm of the Year for Small and Medium-Sized Businesses 2018/2019" by JUVE for, among other things, international networking, profound specialization and outstanding standing in the medium-sized business sector.
This Blog Post was created in cooperation with Dr. Johanna Hennighausen and Dr. Alexander Hartmann as co-authors. They delivered a legal workshop for term sheet negotiations at HHL DIGITAL SPACE, which was the basis for this text. The two lawyers are supporting startups all over Germany to help them get their financing secured.