Leipzig Summer School
For Diverse Startups
July 24th until July 28th 2023
Entrepreneurship needs diversity! You are a diverse team with an interesting business idea or an already founded startup? You are looking for professional support in the areas of financing, profit-market-fit, or sales? Then stay informed about our third Leipzig Summer School for Diverse Startups.
Female StartAperitivo
Semifinal Saxony
June 20th 2023
We take female entrepreneurs on stage and let them pitch in front of  investors and a huge audience. With our event we want to find the best startup of our region and send them to the German finals in Hamburg later this year. You want to be part of the audience and listen to interesting and different female entrepreneurs? Register now!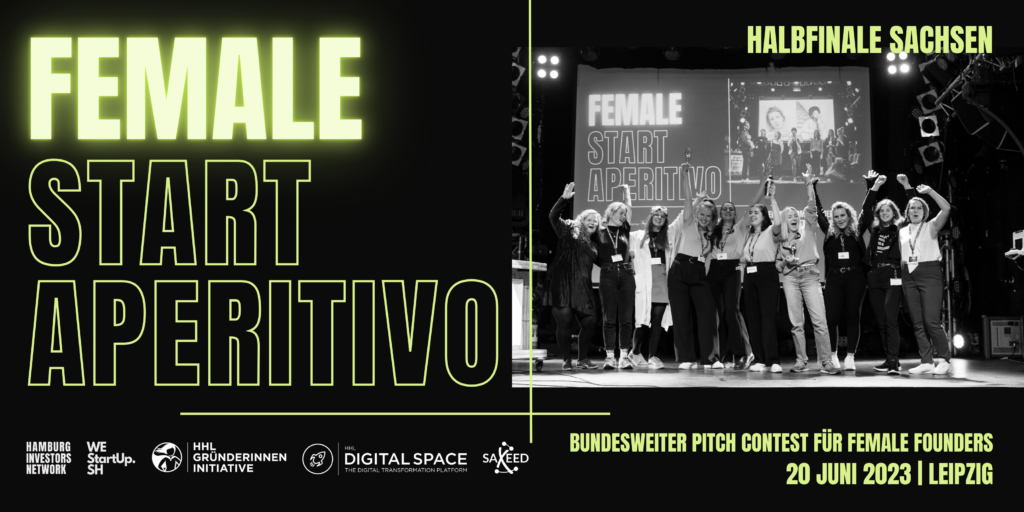 Grand opening of HHL DIGITAL SPACE Innovation Campus Görlitz
March 24th 2023
We celebrate the grand opening of our new HHL DIGITAL SPACE branch at the Siemens Energy Innovation Campus
in Görlitz. You will learn more about the new project and get interactively involved in an exciting workshop – networking aperitif with regional politicians, business leaders and our team included. Please be aware that our event will be held in German. We are looking forward to meeting you soon!